POLSTAR doors
Over 150 patterns of door fillings
Wide selection of entrance doors with many colour options related to veneers and optimum accessories packages of Polstar brand.
The POLSTAR doors are the showcase of your home that serves very important functions. Doors to your home must provide comfort, safety and privacy and at the same time match the building style. They protect against cold and excessive noise.
Polstar external doors distinguish with solid, safe and energy-saving structure resistant to weather conditions and unique design.
Unparalleled collections
Choose the entrance doors that match the style of the whole building
The Galaxy collection includes many traditional models, oval shapes and exceptional bevels. The Horizon collection was created with modern buildings in mind. Geometrical and clear accents predominate here.
Option to configure additional accessories
The highest quality of profiles
---
---
---
---
---
---
---
---
---
---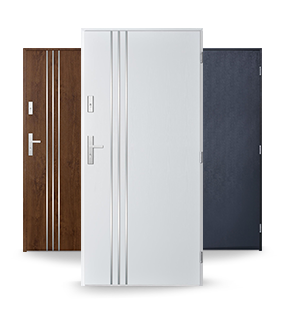 Horizon Collection
Door models of universal character and simple design that match any room.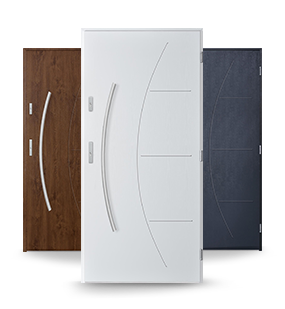 Galaxy Collection
Door models of unique and modern design, underlined with roundings in the glass line, inox or embossing.
Package types
Optimum door equipment
Our offer includes three packages of door equipment:
Superior 55 Plus - dedicated to apartments in multi-family buildings.
Comfort 73 - dedicated to energy-saving buildings.
Comfort 73 Plus - dedicated to modern passive homes.